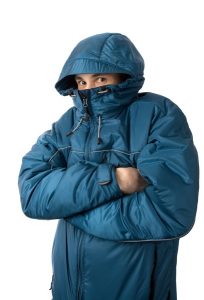 For many homeowners, you don't know that you need a new heater until there's a glaring problem or a breakdown. We receive most of our calls for new heating systems when the situation is dire, but we want to point on the finer points of heating system issues for you so you can avoid these problems. If you're experiencing any of the issues that we list below, make sure that you contact our team at your earliest possible convenience. Anything to do with the heating or cooling system in your home needs to be done in a timely fashion so that you can save yourself a headache. If you're ready for a flawless heating system installation in Birmingham, AL then contact our team today.
Do You Know When You Need to Upgrade?
Sometimes it's a little hard to tell, so here are a few major signs that you need to upgrade your heating system.
You Have Frequent Repairs
You really shouldn't have to repair the heating system in your home too often. At most, you might see a repair need once every few years. If you're finding yourself having to repair your heating system a lot more than this, then it's time to contact a professional because you're battling against a bigger issue. The problem of frequent repairs is a problem on its own but it's an even bigger issue if your heating system is older. That brings us to our next point…
Old Age
If you have a heating system that's around 15 years or over the age of 15, then it's definitely time for you to consider upgrading your heating system. This is even true if you're not currently having a problem with your heating system. This system is only meant to last for a finite amount of time, you stretch it past its prime will only cause system inefficiency problems. If you're already experiencing issues with your heating system and it's older, you should seriously consider an upgrade and now that it's probably coming soon.
You Can't Get Warm
Winters in Birmingham get pretty cold. So, are you having trouble getting warm? Well, your heater's main function is providing your home warmth—if you're having trouble making this happen, make sure that you contact our team. We can take a deep dive into your heating system and pinpoint the issues decreasing the efficacy of your heater quickly and efficiently. We won't make you wait around like other HVAC companies and we will never upsell you. We're committed to honesty and integrity.
Choose Sullivan Service Co. for All Your Heating Needs
If there's one thing that you can count on, it's our team. We've worked here in Birmingham since the late 1950s so we have decades of experience providing quality work. We didn't become one of the leading HVAC companies in the area by accident, we make a huge effort to keep our services high-quality and low-price.
Realize that you might need a new heater? When you're ready to make the upgrade make sure that you contact our team at Sullivan Service Co.—we're a team that goes above and beyond.