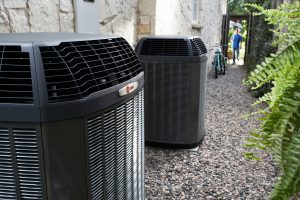 While it might seem too early to talk about air conditioning this year, we'd like to ask you to bear with us just for a couple of minutes while we explain. While sure, you might not be using your air conditioner yet, that means it's the perfect time to schedule air conditioning maintenance, which is best performed before you switch your system on for the year.
AC maintenance in Birmingham, AL is vital. This isn't just for your peace of mind and to keep your system running smoothly, but also because it could be the key to keeping your warranty intact and keeping your energy bills low this summer. When it's done in the springtime, you've got plenty of time to plan ahead to make sure that you don't suffer any breakdowns when the scorching summer months approach.
Ready to dive into the world of AC maintenance? Keep reading!