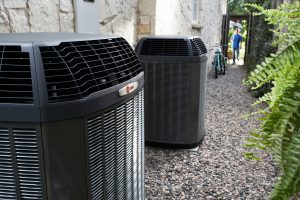 While it might seem too early to talk about air conditioning this year, we'd like to ask you to bear with us just for a couple of minutes while we explain. While sure, you might not be using your air conditioner yet, that means it's the perfect time to schedule air conditioning maintenance, which is best performed before you switch your system on for the year.
AC maintenance in Birmingham, AL is vital. This isn't just for your peace of mind and to keep your system running smoothly, but also because it could be the key to keeping your warranty intact and keeping your energy bills low this summer. When it's done in the springtime, you've got plenty of time to plan ahead to make sure that you don't suffer any breakdowns when the scorching summer months approach.
Ready to dive into the world of AC maintenance? Keep reading!
Why Springtime Is the Best Time
Springtime is a little bit less hectic for teams like ours that work hard depending on the season. When you call for maintenance in the summer, we might be scheduled to the brim with repair requests for broken down air conditioners in our area by people trying to survive a heatwave. Likewise, if you try to schedule AC maintenance in the winter, we might be busy trying to keep our community's heaters from breaking down. During the spring, before you use your air conditioner heavily, we've got plenty of time to address your AC inspection and right any wrongs we might notice.
The Benefits of AC Maintenance
While springtime might be the best time for maintenance, we still haven't really sold you on the idea of having it in the first place. Here's what you can expect from having quality maintenance performed on your AC.
Less frequent repairs. 85% of repairs can be dealt with via air conditioning maintenance. This is huge because it means you'll be calling us less for emergency repairs during a heatwave and your air conditioner will function more reliably.
Lower energy bills. Having maintenance performed means a professional technician will be able to make sure your AC is functioning as efficiently as possible. This means your system will use as little energy needed to cool your home, which translates into savings!
Improved comfort. Do you constantly deal with hot spots during the summer? If your air conditioner can't effectively reach certain parts of your home, this can be something addressed when a professional comes to perform maintenance. Maintenance, on average, helps your AC system perform better than it would without maintenance.
Longer lifespan. A well-maintained air conditioner will just last longer than a neglected one—full stop. Professional attention is worth years in the life of a cooling system.
Keep your warranty. Many air conditioner warranties require yearly maintenance in order to not be voided. By having maintenance performed, you keep your warranty and maximize your savings.
So, before our schedule starts to fill up with repair costs during the peak of the cooling season, why not schedule maintenance? It's the perfect time!
Join the Comfort Zone and call us to schedule quality AC maintenance with the team at Sullivan Service Co!