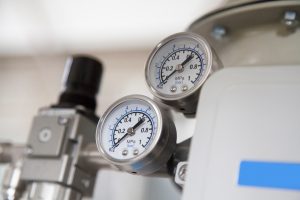 No, water hammer isn't a special move in a video game — it's a unique problem that can occur to residential-sized boilers, causing them to make a loud and uncomfortable noise. We understand that boilers can be some of the most reliable and long-lasting heating systems in existence, but that doesn't mean they can't develop problems like water hammer.
That being said, there is only one solution to a problem like this and that's professional boiler repair. That's because a problem like water hammer is caused by pressure, temperature, and a malfunctioning boiler. In order to avoid any confusion when signing up for boiler repair, it's good to know what water hammer is and how it is caused. Steam heating systems are popular in our area, and it's generally a good idea to have a little bit of background knowledge for an accurate description to an HVAC professional.
So, let's get into it!