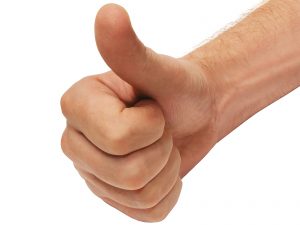 Alright, take a seat. It's time to talk about your high heating bills and the ongoing problem with your heater.
We understand, heaters exist to heat our homes and we shouldn't have to think about them. Don't we all deserve to live a life where having our homes nicely warmed is just to be expected and we don't have to worry about the machine that's performing the job? While that would be a perfect world, unfortunately, we're not all lucky enough to forget about our heaters.
Your heater can do its job just fine but it will require your occasional help to do so without costing too much money. For instance, having heater maintenance in Birmingham, AL or replacing your air filter can lower your heating bills and make you happier. Let's talk about why that is.
The Promise of Fresh Air
The air filter included in your heater is not just for your indoor air quality, as some homeowners might mistakenly believe. It's actually meant to filter particles out of the air for the health of the interior components of your heater! A heater requires a constant intake of fresh air in order to function efficiently and effectively, and by replacing your air filter, you'll make that process even easier.
However, replacing your air filter will also increase the overall air quality of your home as a bonus. You're really improving the efficiency of your heating system while also increasing the air quality of your home at the exact same time. If your air quality is having trouble and this filter change isn't enough for you, it might be a good time to invest in an air filtration system as well.
Not only will replacing the air filter in your heater help it function efficiently but it will also mitigate problems. When a heater is functioning with a clogged filter, it will struggle to get the right amount of fresh air, contributing to problems within the system that are best left avoided. The bottom line is—replace your filter!
Schedule Service
While replacing your air filter is a great idea and can provide some immediate results in the quality of your comfort system, it won't solve every problem. Unfortunately, there are other contributing factors that can make a heater run inefficiently, poorly, or just stop working entirely. For those kinds of issues, our team is available.
Professional maintenance can be a vital tool in keeping your system running smoothly while you also replace the filter every 1-3 months. A professional technician will be able to make minor adjustments, increase efficiency levels, and also warn you of any upcoming repairs that might need to be made.
Thankfully, if you're in the Birmingham area, you've got our team to perform quality service when you need it. Gone are the days of calling an amateur for subpar service on your heater, only to regret it later. We've got you covered and can answer any of your questions about heater efficiency.
Contact the team at Sullivan Service Co today!