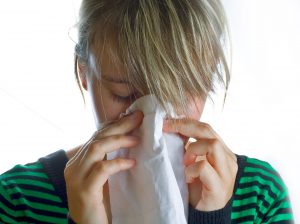 We honestly wish there were more homes in our area that used home air purifiers. While you might not think you need one, there are plenty of people who do need some sort of air purifier but just don't know the benefits that come from such a system. We encounter homes that could use an indoor air quality system all the time, and we think it's about time we talked about it.
We're not going to try and sell you on a home air purifier. Instead, we're just going to talk about the possible benefits that you could receive when you install an air purifier at home. If you notice any of these unique benefits could improve your quality of life, just like they've helped many other families in our area, give our team a call and let us set you up with a state-of-the-art indoor air quality system.
Breathe Easier
While there are numerous health benefits of having an air purifier, your home air will also feel easier to breathe. This is especially important for any elderly family members, anyone with an autoimmune disease, or even those with sensitive respiratory systems. So, if you care about having people breathe easily in your home, keep reading.
Clean Air
Do you cook often? How about sauteeing vegetables over a gas stove? Well, the truth is that your gas stove provides harmful gases and ultrafine particles into the air whenever you use it. Don't even get us started on how frying food can also release unpleasant odors.
No, this doesn't mean you have to stop frying food or cooking over your gas stove. What this does mean, is that an advanced air purifier will be able to rid the air of odors, gases, and anything that might be unpleasant to your nostrils!
Better Sleep
This is a quality that comes from air purification which is often overlooked. When you're asleep, you can't do anything about the air you breathe. That's why having an air purifier can help eliminate bacteria, viruses, and remove harmful particles from the air that would cause discomfort. Having a more comfortable sleep has been linked with a decrease in depression, better brain function, and a ton of other positive health effects!
Live Healthier
An air purifier will eliminate viruses and bacteria, which means you have a higher chance of resisting diseases. This can range between a simple cold to a virus that's much more dangerous. Don't forget that this can be especially important for newborn infants, the elderly, and anyone with an autoimmune disease or a sensitive respiratory condition like asthma.
Even particles like mold can be dangerous in your home if you're not constantly cleaning the air. We find plenty of homes with homeowners that don't even know how poor their air quality is. That's why we want you to keep an air purification system on your radar. They can clean your kitchen air, give you a more comfortable sleep, and allow you and your loved ones to live a healthier life.
Let the professional air purification specialists at Sullivan Service Co clean your air. Call us today!