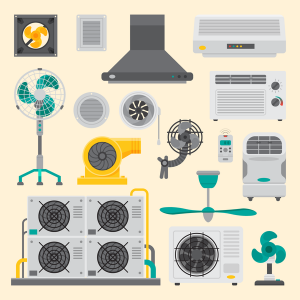 All good things must come to an end. It might be time for you to consider upgrading your air conditioner. We experience hot, humid weather here in Birmingham and you can't make it through the season without the right air conditioner on your side.
We know that upgrading your air conditioner can be a bit of an overwhelming experience. You need to consider to the needs of your home, sift through the countless air conditioners on the market today, and then there's finding the right team for your air conditioning installation in Birmingham, AL. You can come to our team for help throughout every step of the process. You can trust our professionals because we take the work we do so seriously. Birmingham owned since 1959.
You've Got Options
You've got a lot of options for your air conditioning services here in Birmingham, especially when you come to the professionals on our team. We'll make sure that you contact us when you're interested in improving your home. Here are the AC systems that we offer:
Central Air Conditioners
These are the classic air conditioning systems that you're used to. If you've lived in homes with air conditioners throughout your life, a central air conditioner is probably the air conditioner that was in place. You need a central air conditioner that's perfectly sized to your home. If you choose one that's too big, too small, or that's connected to bad ductwork, you're never going to get the type of service that you need. Make sure you choose a professional team to size and install this system.
Ductless Systems
Ductless systems are a great option for homeowners here too. Let's say that you need a system that's going to battle against the heating and cooling imbalances that you're having in your home. We know that it's hard to get the right cooling power from a central air conditioning system in a two-story home or in a home that has unevenly distributed natural light. A ductless system will help you cool those areas of the home that naturally stay a little stuffy. Call our team when you need great work.
Heat Pumps
Heat pumps are climate control systems that both heat and cool your home from the same unit. Heat pumps are great because they heat and cool from the same unit and they can provide you with energy-efficient and eco-friendly heating and cooling. Consider this system if you're looking for a unit that's a little easier on the earth and on your wallet.
Make Sure You Have Professional Care
Don't shortchange yourself by trying to work around getting professional care in your home. Yes, you need a great air conditioning system, but also need a great team to install the system and provide repair, replacement, and maintenance services too. If you're looking for a team of professionals that you can trust here in Birmingham, make sure that you come to our team. We're committed to performing high-quality work.
Contact Sullivan Service Co today to schedule an appointment with our professionals. We'll walk you through all your air conditioning options.