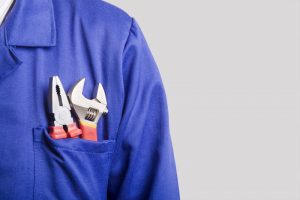 So we're winding down the summer now and you've made it to this point in the season without a mishap… but now things are seeming a little different. You've got an air conditioning problem on your hands. We know that it might seem like you can just wait this problem out until the summer is over because it's right around the corner, right?
Unfortunately, this is wrong. Procrastination is never the path to take when it comes to your HVAC system. You're only going to cause a breakdown or end up turning on a faulty air conditioning system next summer. Instead, you should contact our team for air conditioning repair in Birmingham, AL today. We're a responsible team that knows their stuff.
Signs That You Need AC Repair
Before we get into avoiding air conditioning repair in the future, let's focus on the now. Do you need air conditioning repair? Contact our team if you notice any of the following:
Your air conditioner runs for long periods of time
Your air conditioner short cycles
Your AC bills are sky high
Your air conditioner can't cool your home or can't keep your home cool
You smell odd scents
You don't have to deal with any of these problems in your home. We know that sometimes you want to run and hide from your air conditioning problems because you'd like to avoid an unexpected repair issue. We understand this concern and that's why we provide cost-effective, quality service.
How to Avoid an AC Repair Issue Next Summer
There are a few simple things that you can do to help your AC help you. Try out the following tips in your home:
Turn Your Thermostat Down
Admit it, you can be a little overzealous with the setting on your thermostat system. You don't have to set your home's thermostat to a super low temperature just to cool off. The appropriate thing to do is to set your thermostat to a mild temperature and wait the appropriate amount of time. Setting your thermostat to a low temperature is only going to overwork your AC system. If you want fast comfort, you can call our team to inquire about smart thermostats.
Schedule Routine Maintenance
Make sure that you're maintaining your home's air conditioning system. Call our professionals to schedule an appointment for air conditioning maintenance services in spring. If you do this annually, you'll increase the chance that you get great air conditioning services and decrease the chance that you experience a repair need or a major breakdown.
Call Us at the First Sign of Trouble (Never DIY)
If you notice something wrong with your air conditioning system, make sure that you contact our professional team at the first sign of trouble. Air conditioning repair issues aren't something that you want to sit on. You need to address the problem sooner than later if you want to avoid a major breakdown. We'll make sure that you get the best work possible.
Contact Sullivan Service Co today to schedule an appointment with our team of professionals.