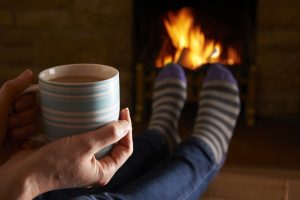 When you're preparing dinner, do you just eat everything raw and then call it a day? Of course not! Why should you treat your heating system any differently?
There's a lot of preparation that goes into getting ready for the cold of winter. Your heater doesn't like just sitting around for half of the year before turning on again. It needs some TLC to get back into shape and do its job well—which is keeping you warm all winter long! So today, we're going to go through a checklist of some pretty important steps to take before turning your heat on full blast this year. Without proper heater preparations, you might suffer a breakdown when you least expect it, or your budget won't be happy when you're prompted to pay for some heating repair in Birmingham, AL.
So sit down, grab a cup of coffee, put on some gloves and get ready to do some prepping for winter.
The Benefits of Preparation
Many homeowners like to think of their heater existing in a binary system. Either it's broken or it's perfectly fine. From our experience, most likely the answer is somewhere in between. Proper maintenance and preparation are required for your heater to function well every year, so take a look at our checklist and see if there's anything you've missed this year.
Turn on the thermostat. Switch your system from cooling to heating and set the temperature a few degrees up from where it is. If you don't notice anything happen within a few minutes (no clicking sound or heat emanating from the vents) you might want to contact a professional.
Change the air filters. Your air conditioner isn't the only system with air filters! It's generally a good idea to change or clean your air filter before you turn your heat on for the winter. While you're doing this, if your HVAC system contains a humidifier, replace the humidifier filter as well!
Inspect your exhaust and carbon monoxide detectors. You're going to want to make absolutely sure that your carbon monoxide detectors are working as intended. If you've got a gas furnace, make sure there are no leaks in your exhaust. If you're unsure of whether or not carbon monoxide is leaking from your system, contact a professional as soon as possible.
Clean around your heating system. Vacuum or sweep around your heater to make sure that nothing inhibits the airflow or can be a fire hazard. Especially if you have a gas furnace, any dust, debris, hair, or anything that is sitting near your burners could be a potential threat of fire.
Following these steps should prepare your heating system for it to work properly throughout the winter. If you're still unsure that your system is functioning properly, there is no list we could provide that would do a better job than a seasoned professional could when it comes to the health of your HVAC. Don't reach into your furnace and risk making problems worse, give us a call when preparing for winter weather.
Call Sullivan Service Co. for anything having to do with heater maintenance. We're "Birmingham owned since 1959."