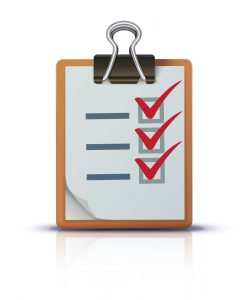 The leaves, the temperatures, and the candy are all falling this time of year. It's not quite time to think about heating yet (not unless this year turns out to be an unusual one) so as long as you've got some blankets for the slightly chilly nights, you're fine… right?
We'd like to let you in on a little industry secret and discuss the idea of scheduling heater maintenance in Birmingham, AL right now. We know, you're probably not using it yet so what's with the rush? Well, in our business the absolute best time to get your heater serviced is in the fall, right before you're in need of it. If you're confused, then keep reading because we assure you that there are plenty of reasons to schedule maintenance, preferably before your children put on their costumes.
Convenient for Us, Convenient for You!
The truth of why we're telling you this is simple. Getting heater maintenance before the heating season strikes is convenient for us. Though, that means the scheduling process, along with any repairs you might need to make to your system, are convenient for you as well! This is what we'd call a shoulder season, it's not hot enough for air conditioning services and it's not yet cold enough for heater services, so it can be pretty slow here at the office in October. That being said, maintenance is your ticket to peace of mind!
Simple Scheduling
Since we've got more time on our hands in the fall, it's a piece of cake to set up an appointment for maintenance with us now. If you wait until the freezing temperatures of January or the middle of July to get service done on your heater, chances are we'll be booked to high heavens with emergency calls. Scheduling maintenance in the fall means we've got the time on our hands to take a good hard look at your system with no need to rush.
Preventing Problems
The worst kinds of problems you can encounter with your heater are the kinds that show up in the middle of winter when temperatures are at their lowest. This can be a danger for your family, for your property, and can be a nightmare to deal with. That's why it's always a better idea to surface these problems in the fall when you schedule maintenance! If there's an expensive repair coming up in your furnace's future, ignoring it won't make it disappear. In fact, the best solution is to shine a light on it before it becomes a problem—so you can schedule that repair early enough to enjoy a cozy home this winter.
To many homeowners, maintenance is just something that is nice when you've got the extra time, but it's not necessary. We implore you to reconsider that notion because maintenance is incredibly important to the lifespan and efficiency of your heating system. Without routine maintenance, you run the risk of running into some catastrophic problems in the middle of the winter and risk the nightmare of dealing with the frigid temperatures with a broken system.
Don't wait until it's too late. Schedule your heater maintenance today at Sullivan Service Co!