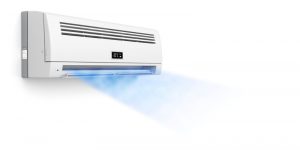 We've reached that time of year where the hot weather is a little "start-stop." What we mean by this is that the weather will get extremely hot for a week or so, then the weather will cool down for a while, and then heat back up until we venture further into the consistent warm weather of mid-summer. During this time of year, a lot of homeowners realize that their current air conditioner isn't good enough to get them through another summer.
If you've found yourself in this position, it's time to expand your horizons. You might be tempted to install another central air conditioner but we want to encourage you to consider a ductless system in Birmingham, AL.
Why You Should Go Ductless
Ductless mini split systems are a great way too cool your home. Here are just some of the benefits:
They're Easy to Install
The best time to install a new air conditioning system is during spring. Just because this is the ideal time to install a new air conditioning system doesn't mean that you can't install a new system now—especially a ductless system. Ductless mini split systems are quick and easy to install. Installing a central air conditioner takes weeks to do while a ductless system can be installed in about a day.
They Help You Save Money
This is one of the biggest reasons that homeowners switch over to a ductless heating or cooling system. If you have a very old air conditioning system in your home, it's highly unlikely that you're getting efficient cooling. If you have an older, forced-air system upgrading to a new, ductless system can save you a substantial amount of money.
Ductless systems save you money because you can cool the spaces that you need to rather than cooling your entire home just to cool off in one area. A ductless mini split system allows you to create "zones" in your home, so you don't have to cool or heat rooms that are unoccupied.
They're Adaptable
You're a homeowner in Alabama so you know that you need a great HVAC system in your home year-round. Most homeowners choose to temperature control their home using two separate systems—one heating system like a furnace and another cooling system like a central air conditioner. There's nothing wrong with this type of set up but it's not the only way that you can keep your home comfortable. Ductless mini splits are heat pumps. That means that you can heat and cool your home all from one system.
We'll Help You Keep Your Home Comfortable
If you're ready to upgrade to a ductless system in your home it's time for you to contact our team. We specialize in ductless installation, maintenance, repair, and replacement services. If you need help choosing the right system for your home and want to ensure that you get the best comfort possible we're the team for you.
Are you ready to upgrade to a ductless system? If so, make sure you contact Sullivan Service Co. to schedule an appointment today.