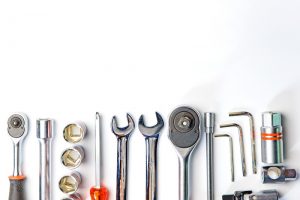 If you've never had to call a professional team for air conditioning repair before, the "dos" and "don'ts" of the whole process might be a little murky to you. A lot of the time you assume that you'll know when air conditioning repairs are necessary for your home. You might imagine that your air conditioner suddenly starts to blow scorching hot air, malfunctions after a loud clang and an electrical spark, or just completely falls apart.
In actuality, most air conditioning units don't have a flair for the dramatic like this. The problems that you're facing are usually a lot more subtle and gradually onset. If you find yourself asking, "Do I need to call someone about this?" you probably should! If you're looking for quality air conditioning repair in Birmingham, AL, make sure you contact our team.
You Need Air Conditioning Repair If…
Call our team if you notice any of these problems in your home:
You Can't Get Cool
Do you find yourself peeling off layers and pulling out the fans? You're struggling with the air conditioning efficiency in your home. This is something that homeowners often struggle to realize when the weather gets really hot. Even if the temperatures outside are high your air conditioner should still be able to keep your home cool.
There's Very Poor Air Flow
Can you barely feel the air coming from your vents? This is a common occurrence in homes across Birmingham. If you can't remember the last time that you scheduled maintenance services then it's time to call one of our air conditioning technicians.
You Notice Strange Sounds
Are you hearing some strange sounds coming from your air conditioner when it runs? Some common troubleshooting sounds include: squealing, squeaking, grating, clanking, and rattling then you've got a big problem on your hands. The problem is pinpointing the source of the strange sounds you're hearing. Different sounds denote different problems. You need a professional technician to get your system back on track.
You're Paying High Cooling Bills
Do you dread getting your energy bill in the summer? This is a big sign that you need air conditioning repair. Sometimes it's hard to come to this conclusion without the assistance of a professional because it's common to expect high cooling bills in the middle of summer. Don't explain away these air conditioning problems though—contact a professional today.
Repair Services Don't Have to Break the Bank!
You don't have to sacrifice the status of your bank account to get quality air conditioning service. We pride ourselves in providing quality air conditioning services. We're no strangers to hot weather here in Birmingham—our heat is scorching and exceptionally humid. We're different than other HVAC companies because we've worked here since 1959. Our roots in Birmingham are deep and we strive to keep homeowners comfortable all for an affordable price.
Don't just trust any team to repair your air conditioner. If you're looking for quality work make sure you contact our team at Sullivan Service Co today to schedule an appointment.