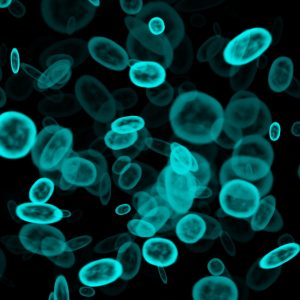 Spring is here! That means you can finally ditch your winter coat for something light, look forward to the sun lasting later and later into the evening, and take in the beauty of the new blooms across Birmingham. There's a lot to look forward to during this season, but one thing that can really take away from all of the fanfare is seasonal allergy symptoms. It's hard to enjoy all this season has to offer when you're constantly wheezing, coughing, and wiping away at your watery eyes.
Do you ever feel like these symptoms actually get worse when you go inside? This is common among many people in the area, but it can actually be alleviated with the right technology. If you're looking for the right indoor air quality system in Birmingham, AL then make sure you contact our team.
First Things First…
Let's make sure that what you're suffering from is really an indoor air quality problem. Are you suffering from any of the following?
Exceptionally Bad Seasonal Allergies: Seasonal allergies are one of those inconveniences that you just expect in life like the common cold. Most people just muddle through them until they're over. If your symptoms ever get so bad that they're overpowering your day then you should contact a professional to look into an indoor air quality system. Especially if your symptoms worsen when you're at home.
A Super Dry Home: Do you feel like your home could give the Sahara a run for its money? A super dry home will show itself in ways that you might not realize. If you notice that your hands, face, or body are always dry no matter how much you moisturize or hydrate then your home might actually be a culprit. A dry home dries you out too.
Frequent Headaches or Fatigue: When you come home at the end of the day are you struggling through the evening? If you always feel super tired at home or if you seem to have a headache every day after you hit the door your air quality is probably to blame. Inhaling contaminants on a daily basis negatively impacts your health. If you notice this problem, contact a professional to assess your home.
The IAQ Systems We Offer
Indoor air quality problems are unique. Your next-door neighbor might have trouble with excess humidity while you might have a high number of contaminants in the air. Because we recognize that varying nature of IAQ, we offer a variety of IAQ systems including:
Air Filtrations Systems: It's impossible for you to see the airborne particles in your home. Things like dust, pollen, viruses, and bacteria are invisible to the human eye but very noticeable when they adversely affect your health. Installing a whole-house air filter will help keep these contaminants at bay.
Humidifiers: Super dry air is just as harmful to your health and comfort as excessively humid air is. If you want a comfortable home then make sure your home air is perfectly balanced with a humidifier.
Dehumidifiers: You're probably familiar with the balmy heat of a Birmingham summer. If you start to notice things like mold or mildew then it's a great idea to armor your home with a dehumidifier.
If you're trying to beat spring allergy symptoms this year then make sure that you contact our team at Sullivan Service Co. today. You can contact our team to schedule an appointment—We'll walk you through everything IAQ.